Workshops
>> 24 February 15:30 – 16:30 UTC (16:30 – 17:30 CET)
BioBall Workshop: "The potential of closing the carbon cycle in chemical industries"
Climate protection and the burdens of European emissions trading demand the avoidance of greenhouse gas emissions into the atmosphere. The focus of these efforts is CO2, which today comes from the use of fossil raw materials for energy and materials. While the conversion to emission-free energies is possible and on its way, the emission potential from the carbon bound in chemical products will remain in the long term. One way out is to close the carbon cycle by creating circular value chains using (i) the natural carbon cycle (photosynthesis) and the (ii) technical cycles of waste recycling and (iii) carbon capture and usage (CCU). All three cycles are already established to varying degrees today, but have enormous potential for development.
This session presents the status quo and future scenarios of carbon recycling for the chemical industry up to 2050 and discusses, based on current examples, the as yet unexploited potential for value creation and climate protection in closing the carbon cycle.
Progamme:
Chair: Dr. Manfred Kircher, KADIB, Frankfurt am Main, Germany, Vice Chairman of BioBall e.V.
Roadmap Chemistry 2050 – Challenges and Opportunities to make the German Chemical Industry Greenhouse Gas Neutral
Dr. Alexis Bazzanella, DECHEMA e.V., Frankfurt am Main, Germany
Industrial Strategies to Sustainable Carbon Sources
Prof. Dr. Thomas Bayer, Provadis Hochschule, Frankfurt am Main, Germany, Chairman of BioBall e.V.
Panel Discussion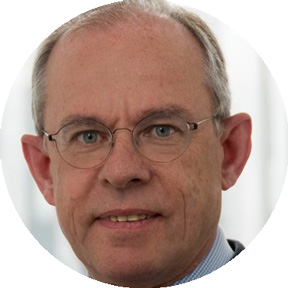 Manfred Kircher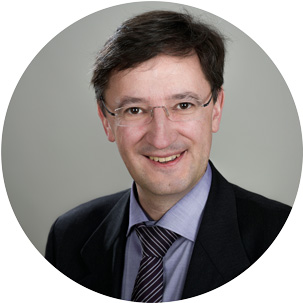 Alexis Bazzanella
Dr. Alexis Michael BAZZANELLA is Head of Research & Project Coordination at DECHEMA and has 20 years of experience in the initiation and management of research and innovation programmes and projects in the chemical sector on national and European level.
He has implemented and coordinated various research programmes and projects on carbon capture and utilization (including the 100 mill. € German BMBF funding programme on CCU in 2010), and he is author of several discussion papers and technology studies on Power-to-X, CO2 utilization, low carbon process technologies and GHG saving potentials of the chemical industry. The latest public study is the Roadmap Chemistry 2050 for VCI (the German Chemical Industry Association).
Alexis graduated in Chemistry in 1994 and finalized his PhD in Analytical Chemistry from Technical University Darmstadt in 1998.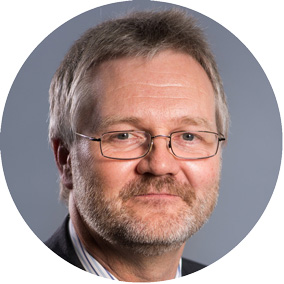 Thomas Bayer
Prof. Dr. Thomas Bayer is Vice President Research at the Provadis School of International Management and Technology. He has more than 30 years of experience in chemical and pharmaceutical industry in development and production and in several national and EU funded projects. He is a co-initiator of the BioBall innovation area and Chairman of BioBall e.V. Thomas graduated in Chemistry in 1984 and finalized his PhD in Bioprocess Engineering from University Hannover in 1987.
>> 25 Feb 2021, 15:00 – 16:00 UTC (16:00 – 17:00 CET)
Workshop "Sustainability in the Coatings Industry Part 1"
The workshop "Sustainability in the Coatings Industry" during the 3rd ECP Summer Summit resulted in a large number of contributions and insights, e.g. recycling of coatings, transparent data along the paint life-cycle, lean processes and digital tools as measures for sustainability, and the necessity for a holistic approach to tackle the problem.
What the workshop could not deliver yet: a concrete solution to this very complex matter. Therefore, we will pick up the same title and dig deeper into some of the topics in February 2021.
The results will be presented on 26 Feb 2021, 14:00 – 14:30 UTC (15:00 – 15:30 CET)
In the moderated working groups the following dimensions of sustainability will be discussed with focus on the Coatings Industry:
How will the 17 Sustainable Development Goals of the United Nations influence our business?
Moderators: Marina Gläser (Mankiewicz), Bernhard Münzing (The 6th Element)


What about digitalization in paints and coatings: A way to more sustainable products?
Moderators: Ralph J. Wörheide (ORONTEC), Bojan Buinac (ALLCHEMIST)


Recyclability: Yes, but not for paints - Do we follow the right strategies?
Moderators: Maïlys Grau (Circouleur), Huzaifa Matawala (The Paint Foundation)


European Green Deal: How to produce the paints of the future?
Moderators: Irene Gorman (BASF SE), Ulf Stalmach (ORONTEC)



>> 26 Feb 2021, 09:00 – 10:30 UTC (10:00 – 11:30 CET)
Workshop "Kick starting a Circular Plastics Economy"
Moderated by Maria Soliman Research Fellow, Polymers Technology SABIC and Bart Dautzenberg Senior Project Manager, Circular Economy SABIC.
The purpose of this workshop is to discuss barriers in valorizing plastic waste, and how to accelerate building value chains for plastic waste.
Establishing circular value chains for plastics requires collaboration between existing and new players. SABIC will present about the needs and efforts from our side as a material supplier. Next to that we will discuss the contributions from multiple sides that are additionally required to close this loop and enable recycling into higher quality applications.
Background
The majority of plastic waste is either landfilled, burned of discarded to the environment, this in spite of the fact that plastic waste can be considered as a valuable resource.
Technologies to valorize plastic waste are available, yet scarcely implemented and growing at a slow pace.
Discussion points
What are the main gaps today for creating a circular value stream for plastics? What are the needs of a resin supplier like SABIC, as well as others in the value chain?
For each of these gaps, what are potential solutions? What can material suppliers provide, and what is needed from others to enable an efficient circular value chain for plastics?
How can the players across the value chain contribute to, and benefit from solutions?
What are the opportunities and threats for a circular value stream for plastics?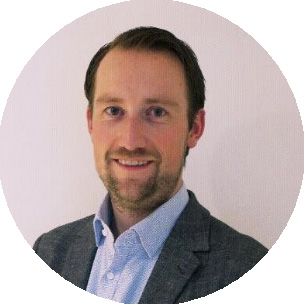 Bart Dautzenberg

Senior Project Manager, Circular Economy SABIC.
Bart obtained his MSc in Chemical Engineering at Eindhoven University of Technology. In his 12.5 year industrial career Bart worked in various departments and roles including Manufacturing (Sr Manager Operations), Supply Chain and latest Corporate Sustainability.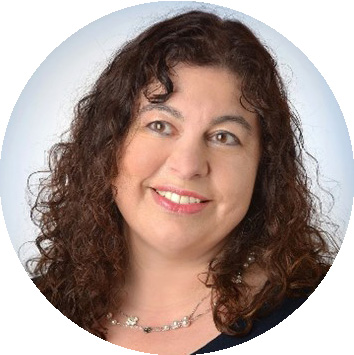 Maria Soliman

Research Fellow, Polymers Technology SABIC.
Maria studied physics and a PhD in Germany on polymer physics, followed by a PostDoc in rheology (UMASS) in the US. She started in 1995 at DSM in the material science department and moved then to product development in PP. After SABIC acquired the petrochemical part of DSM in 2002 she held several jobs in product development, technical product management and technical account management (marketing) before returning to Research in 2010 and leading research in the area of packaging and polyolefins. Since 2015 she is Research Fellow and since the beginning of 2020 responsible for the technology part of our circular economy journey. Furthermore she holds a professorship at Bochum University since 2019.

>> 26 Feb 2021, 14:00 – 14:30 UTC (15:00 – 15:30 CET)
Results of Workshop on "Sustainability in the Coatings Industry Part 2"
5th ECP Partner and Sponsor ORONTEC will proudly present the results of the international working groups and the breakout session about sustainability in the Paints and Coatings Industry.
Moderated by
Dr Ulf Stalmach & Ralph Jan Wörheide, ORONTEC GmbH & Co. KG, Germany
The workshop takes place the day before: 25 Feb 2021, 14:00 – 15:30 UTC (15:00 – 16:30 CET)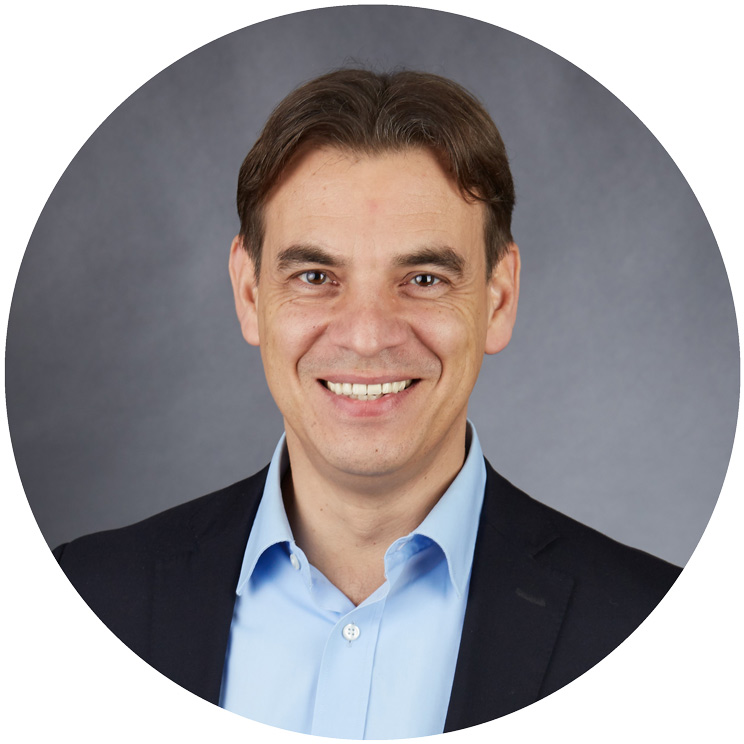 Ralph Jan Wörheide
Ralph Jan Wörheide studied industrial engineering with the focus on production management and technical chemistry at the University of Technology of Berlin. After international projects of environmental technology he started in 1999 with the development of test technology and measuring technology. Among other projects, he built up a global service system for an international chemical group.
At ORONTEC, he is responsible for sales and service as well as general management.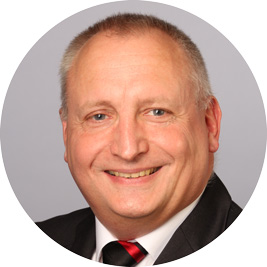 Ulf Stalmach
Dr. Ulf Stalmach studied chemistry in Mainz, DE, earning his Ph.D. in 1997. After a postdoctoral period in Groningen, NL, he started his coatings career in 2000, first in R&D, later setting up and implementing a controlling system for coating raw materials with an international Swiss holding.
He joined ORONTEC GmbH & Co. KG in 2019, taking care of digitalization projects for process optimization and –automation in the Coatings Industry. Besides hosting the XING group "Smart Paint Factory", Dr. Stalmach is also moderator for two round tables of the VCW (Association of Chemistry and Economics), a subgroup of the German Chemical Society GDCh, and recently initiated the first virtual round table focusing on coatings topics with the subgroup Lackchemie (Coatings Chemistry) of the GDCh.
Bilateral Talks
Participants

342

Meetings Requested

2449

Meetings Accepted

1242
Participants
Austria

5

Belgium

15

Brazil

1

Chile

1

China

5

Denmark

3

England

1

Finland

3

France

11

Germany

252

India

1

Israel

2

Italy

3

Kenya

1

Latvia

3

Luxembourg

1

Netherlands

29

Norway

2

Oman

2

Poland

2

Portugal

4

Singapore

4

Slovenia

1

South Korea

2

Spain

5

Sweden

2

Switzerland

7

United Kingdom

5

USA

7

Venezuela

1

Total of Participants

381