FCF Fox Corporate Finance GmbH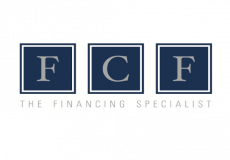 FCF is a specialized Investment Bank and Financing Specialist, advising public and private small/mid-market companies in the German speaking regions.
FCF focuses on four primary client segments:
MidCap
SmallCap / Growth
DeepTech
Life Sciences
FCF structures, arranges and places equity and debt capital transactions and supports its clients' growth, IPO/Pre-IPO, acquisition and standard balance sheet (re-)financing strategies.
Founded in 2005 and headquartered in Munich, FCF has direct relationships and works with all leading German, European and international financiers, lenders and investors addressing German small-/midcap companies.
More information:
Next Sponsor >
< Previous Sponsor
Bilateral Talks
Participants

342

Meetings Requested

2449

Meetings Accepted

1242
Participants
Austria

5

Belgium

15

Brazil

1

Chile

1

China

5

Denmark

3

England

1

Finland

3

France

11

Germany

252

India

1

Israel

2

Italy

3

Kenya

1

Latvia

3

Luxembourg

1

Netherlands

29

Norway

2

Oman

2

Poland

2

Portugal

4

Singapore

4

Slovenia

1

South Korea

2

Spain

5

Sweden

2

Switzerland

7

United Kingdom

5

USA

7

Venezuela

1

Total of Participants

381