Hessen Trade & Invest GmbH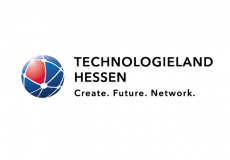 Under the brand "Technologieland Hessen", Hessen Trade & Invest GmbH supports the development, application and marketing of future-relevant key technologies. We network, pick up on trends and provide information about innovative technologies and public funding in Hessen. We support technology transfer from research and development to its market. In the field of Industrial Technologies, we have clustered our competences into the areas of:
Life Science & Bioeconomy
Material Technologies
Resource Efficiency & Environmental Technologies
Smart Production
We assist hessian companies becoming successful in their field. Our endeavour to develop the hessian economy is best expressed by our motto: Think innovative. Act international.
We connect the whole spectrum of industry, research, administration, communities and politics with each other and give new innovations a forum. We support founders and start-ups. We focus on networking of experts from different technologies to enable innovations. And, most importantly, we are looking forward getting in touch with you!
More information:
Bilateral Talks
Participants

342

Meetings Requested

2449

Meetings Accepted

1242
Participants
Austria

5

Belgium

15

Brazil

1

Chile

1

China

5

Denmark

3

England

1

Finland

3

France

11

Germany

252

India

1

Israel

2

Italy

3

Kenya

1

Latvia

3

Luxembourg

1

Netherlands

29

Norway

2

Oman

2

Poland

2

Portugal

4

Singapore

4

Slovenia

1

South Korea

2

Spain

5

Sweden

2

Switzerland

7

United Kingdom

5

USA

7

Venezuela

1

Total of Participants

381