ReCheck BV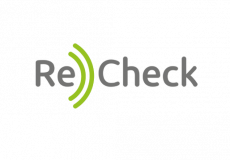 ReCheck has been providing technical expertise and know-how in the development of blockchain-based solutions for the last four years. The company is a pioneer in developing decentralized applications that generate practical value to businesses.

ReCheck's decentralised solutions solve information security and data sharing issues fast, easy and cost-efficiently. The company offers plug-and-play software libraries and development tools to record, verify and exchange data on blockchain. Through the ReCheck Kit, stakeholders can easily track and trace all interactions with their data thanks to the immutable digital proofs.

Using proprietary blockchain infrastructure, ReCheck increases the value of quality physical products, as it unlocks a digital life for them and helps businesses interact effectively with their customers. With ReCheck solutions, producers can safeguard the authenticity of their products and also manage the whole life cycle of their goods.
More information:
https://recheck.io/about-recheck/
https://recheck.io/solutions/
Next Sponsor >
< Previous Sponsor
Bilateral Talks
Participants

342

Meetings Requested

2449

Meetings Accepted

1242
Participants
Austria

5

Belgium

15

Brazil

1

Chile

1

China

5

Denmark

3

England

1

Finland

3

France

11

Germany

252

India

1

Israel

2

Italy

3

Kenya

1

Latvia

3

Luxembourg

1

Netherlands

29

Norway

2

Oman

2

Poland

2

Portugal

4

Singapore

4

Slovenia

1

South Korea

2

Spain

5

Sweden

2

Switzerland

7

United Kingdom

5

USA

7

Venezuela

1

Total of Participants

381