SABIC Ventures B.V.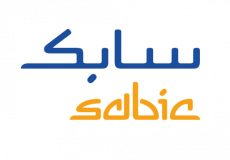 SABIC Ventures B.V. is the corporate ventures arm of Saudi Basic Industries Corporation (SABIC) and explores opportunities with innovative companies with the goal of helping them accelerating their growth, while at the same time building value for SABIC. We have experience in expediting commercialization and entering multiple global markets. We can provide financial backing to help businesses achieve the next level of growth. We typically invest in series-A, or later rounds of financing with a focus on:
Differentiated materials & products
Circular economy
Sustainability
Agri-nutrients innovations
Resource & process efficiency
Digitalization
SABIC is a global diversified chemicals company, headquartered Saudi Arabia. SABIC manufactures chemicals, commodity and high performance plastics, agri-nutrients and metals on a global scale. Production in 2019 was 72.6 million metric tons. The net profit is US$ 1.5 billion in 2019 and sales revenues for 2019 are US$ 37.3 billion. SABIC has more than 33,000 employees worldwide and operates in around 50 countries. Fostering innovation and a spirit of ingenuity, SABIC has12,540 global patent filings.
SABIC Europe Headquarter
Europaboulevard 1, 6135 LD Sittard, The Netherlands
Tel: +31 46 722 2222
e-mail: ventures@sabic.com
Bilateral Talks
Participants

342

Meetings Requested

2449

Meetings Accepted

1242
Participants
Austria

5

Belgium

15

Brazil

1

Chile

1

China

5

Denmark

3

England

1

Finland

3

France

11

Germany

252

India

1

Israel

2

Italy

3

Kenya

1

Latvia

3

Luxembourg

1

Netherlands

29

Norway

2

Oman

2

Poland

2

Portugal

4

Singapore

4

Slovenia

1

South Korea

2

Spain

5

Sweden

2

Switzerland

7

United Kingdom

5

USA

7

Venezuela

1

Total of Participants

381