ORONTEC GmbH & Co. KG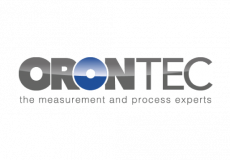 ORONTEC – we are first choice for enabling companies for the challenges of digital and business transformation:
Processes Analysis (analogue and digital) to lift the treasure trove of data that lies in every company.
Innovative measurement technologies that we integrate or develop and manufacture to increase data accuracy.
Practical support of the of change processes.
We have an experienced team of chemists, computer scientists and engineers who use their expertise to develop customized solutions for our customers.
We have done projects that have taken up to 50% productivity out of a production process. Other customers have reduced their rework by 40% through our services. We equip companies in the chemical industry with digitalization solutions that accelerate their processes.
Curious? Visit us at www.orontec.com and get in touch with us. We are happy to listen - we promise.
Currently, we have a focus on the paint and coatings industry but are open to all areas of the chemical industry due to our background.
More information:
Bilateral Talks
Participants

342

Meetings Requested

2449

Meetings Accepted

1242
Participants
Austria

5

Belgium

15

Brazil

1

Chile

1

China

5

Denmark

3

England

1

Finland

3

France

11

Germany

252

India

1

Israel

2

Italy

3

Kenya

1

Latvia

3

Luxembourg

1

Netherlands

29

Norway

2

Oman

2

Poland

2

Portugal

4

Singapore

4

Slovenia

1

South Korea

2

Spain

5

Sweden

2

Switzerland

7

United Kingdom

5

USA

7

Venezuela

1

Total of Participants

381