ECBF Management GmbH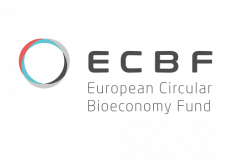 ECBF is the first venture fund exclusively dedicated to the bioeconomy and the circular bioeconomy in Europe. It aims to fill a funding gap in the Bioeconomy landscape by identifying the most promising investment targets, syndicating with private and public investors, and bringing Europe's circular technologies and bio-products to market. It relies on powerful networks to catalyse sustainable innovations and fuel business growth.
Being a growth-stage venture capital fund, ECBF is able to provide project financings as well as typical venture capital investments.
ECBF invests in technologies, products, processes, business models and newly emerging value chains linked to biobased products derived from renewable resources. Targeted industry sectors are Ag- and food, forestry, blue economy, industrial biotech, bio-based chemicals and materials, packaging, personal & home care, construction, textiles and others. In terms of circularity, ECBF focuses on innovative solutions on the use of renewable, recovered, and biodegradable biological resources as well as the conversion of byproducts and bio-waste streams into value-added products.
For the purposes of ECBF impact investing, energy and pharmaceuticals sectors are excluded.
ECBF seeks mature companies in bioeconomy sectors with technology readiness levels ≥6 and operating in one of the EU-27 or 16-HORIZON 2020 associated countries. A high-quality deal flow of sustainability-driven innovations is generated from venture capital investors and European bioeconomy networks, as well as the entrepreneurs´ initiative. From a sustainability perspective, potential investments are assessed according to a set of Environmental, Social and Governance (ESG) criteria during due diligence. Subsequently, portfolio companies will be further developed and monitored to achieve optimal compliance with ESG criteria used as key performance indicators (KPIs).
More information:
Bilateral Talks
Participants

342

Meetings Requested

2449

Meetings Accepted

1242
Participants
Austria

5

Belgium

15

Brazil

1

Chile

1

China

5

Denmark

3

England

1

Finland

3

France

11

Germany

252

India

1

Israel

2

Italy

3

Kenya

1

Latvia

3

Luxembourg

1

Netherlands

29

Norway

2

Oman

2

Poland

2

Portugal

4

Singapore

4

Slovenia

1

South Korea

2

Spain

5

Sweden

2

Switzerland

7

United Kingdom

5

USA

7

Venezuela

1

Total of Participants

381