BCNP Consultants GmbH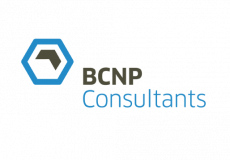 BCNP Consultants is Partner of this online conference. BCNP was founded 2002 and has its strength in the field of Chemistry, Biotech, Nanotech, Pharma - short BCNP, and is the initiator and organizer of the unique business speed dating in chemistry, the ECP

BCNP strategy ... responsible Tobias Kirchhoff, office manager, Cologne
When making strategic decisions you benefit from the non-textbook knowledge we uncover. Benefit from our market and price calculations related to new e.g. substances and enzymes in your business case.
BCNP connect ... responsible Holger Bengs, managing director, Frankfurt
Does your day-to-day business devour you completely? Are you still failing to make comprehensive contacts because you are new to the market? Profit from our network.
ECP
ECP is not a fair. ECP is not a conference. ECP is all about speed dating. Generate new business immediately in exchange with others. 5th ECP, 24. February - 26. February 2021, online, and 4th ECP Summer Summit, soon to be announced.

More information:
Next Sponsor >
< Previous Sponsor
Bilateral Talks
Participants

342

Meetings Requested

2449

Meetings Accepted

1242
Participants
Austria

5

Belgium

15

Brazil

1

Chile

1

China

5

Denmark

3

England

1

Finland

3

France

11

Germany

252

India

1

Israel

2

Italy

3

Kenya

1

Latvia

3

Luxembourg

1

Netherlands

29

Norway

2

Oman

2

Poland

2

Portugal

4

Singapore

4

Slovenia

1

South Korea

2

Spain

5

Sweden

2

Switzerland

7

United Kingdom

5

USA

7

Venezuela

1

Total of Participants

381